5/29/07 - get more pics at castleofspirits.com like these
and just click here to be freaked out
http://castleofspirits.com/hauntedpainting.html
5/24/07 - Busch gardens-
today me and my class are going to busch gardens... and i recently got my nintendo DS stolen, i am getting it back by tomorrow or someone is going to get hurt!
and that person is not me... do you guys even visit this site anymore? i mean i remember when i started out, like everyone who watched my videos came here, but i'm just wondering, do you guys still come? chat here
5/15/07 - a lot of updates
Okay, so today I had the SOL and I took my time on it. I fell asleep for the first 3 hours and I had to get moved to another room, there I slept for 2 hours which then I was awoken by someone who told me to hurry up, I rushed through it, since it was pretty simple and I don't think I got any questions wrong.
I made new pictures, yes, pictures I made.
Yeah... I don't give titles to my pictures... like, i saved this file as "naruto" so it's nothing special, save it as any name you want, just don't claim it as your own.
time spent on this: 2 hours, I didn't rush it.
This one is the picture I use as a signature on Mirandaswow.createforum.net , That's the server forum, check it out.
time spent on this : 3 minutes, I have NO idea what I was doing when I made this picture, Edit it as you please, I don't really need it.
5/3/07-pics
best perfect loop in the world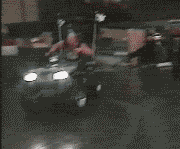 oh the huge manatee
this picture is REAL
as you can see there is a face in the fire, such a coincidence this picture was taken when it sprang up, that is the mexican fire devil
this math test was too complicated
suicide note, too big for freewebs
http://www.math.leidenuniv.nl/~gill/Funny_PCs/funny_pc_7.jpg
5/2/07: check it out
http://www.freewebs.com/coolmeggvids/yes.swf
it's my first flash and it has absolutely no point, i just made it and i experimented on it a lot, i just made it, with no thought of a storyline or anything.